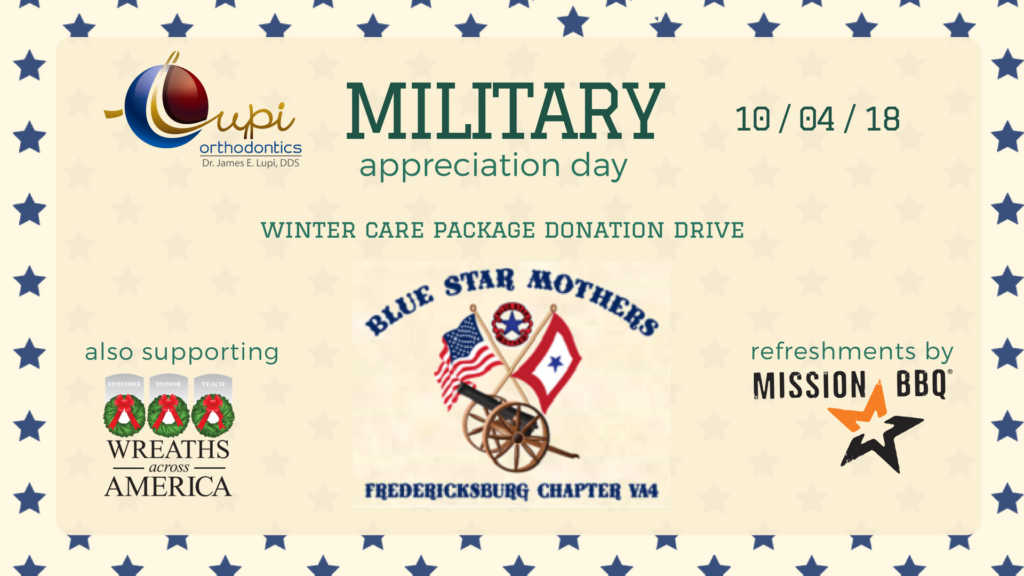 Please join Lupi Orthodontics on
Thursday, October 4th
NOON – 7:30 PM
As we honor our Service Members.
We are excited to welcome the Blue Star Mothers of Fredericksburg who will be on-site accepting Winter Care Package donations (please see their list of preferred/needed items below).
On November 17th, they will pack and mail over 700 care packages to our deployed Service Men and Women.
Blue Star Mothers of Fredericksburg will also have Wreaths Across America Sponsorship forms for Quantico and Arlington National Cemetery available for the public. The wreaths are $15 with $5 being returned to their Chapter. Proceeds benefits their Care Packing Program.
Your generous donations can make such a difference!!!!!
Our local Mission BBQ will also be on-site with complimentary sliders and sides. Please stop into the office to get your ticket needed to present for your slider & side.
THANK YOU FOR YOUR SUPPORT!!!!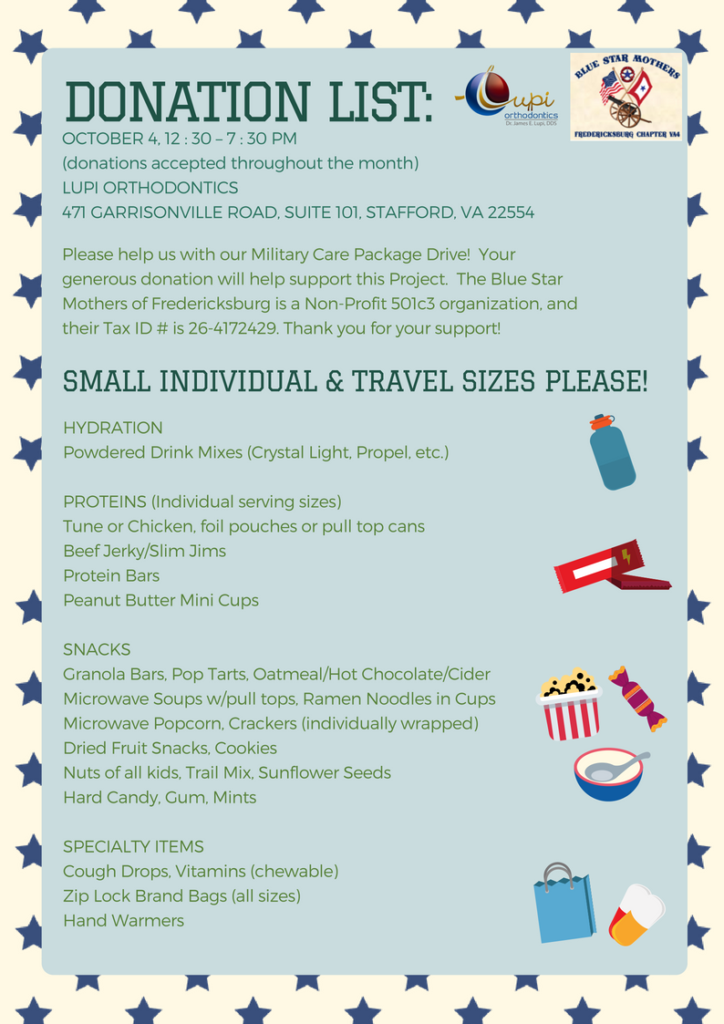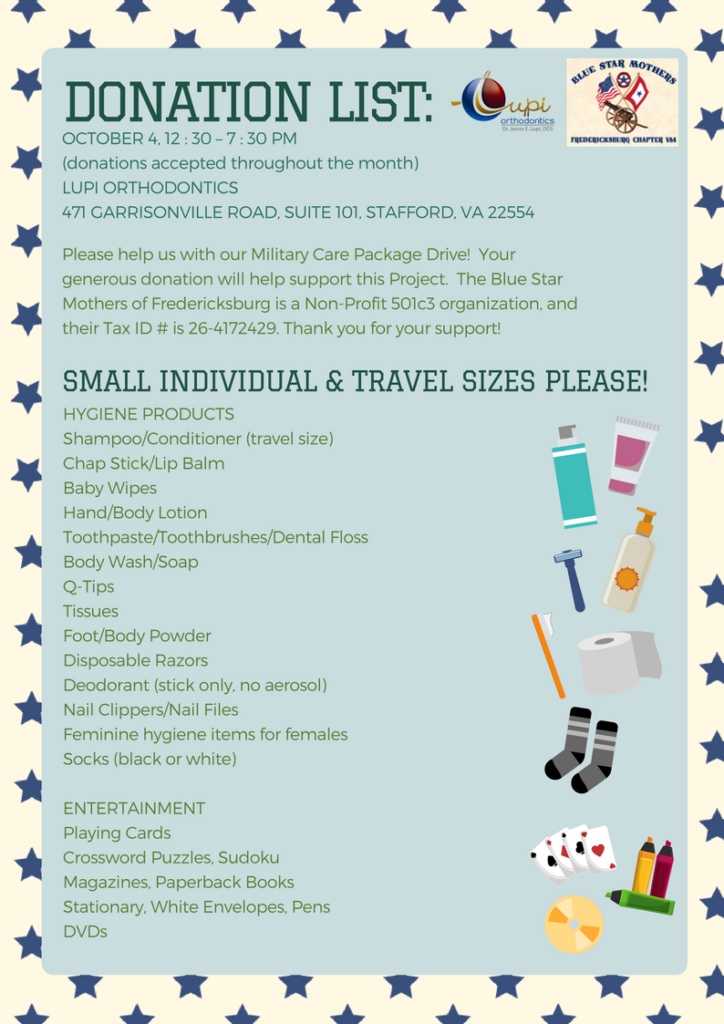 Leave a Reply