August 14th, 2019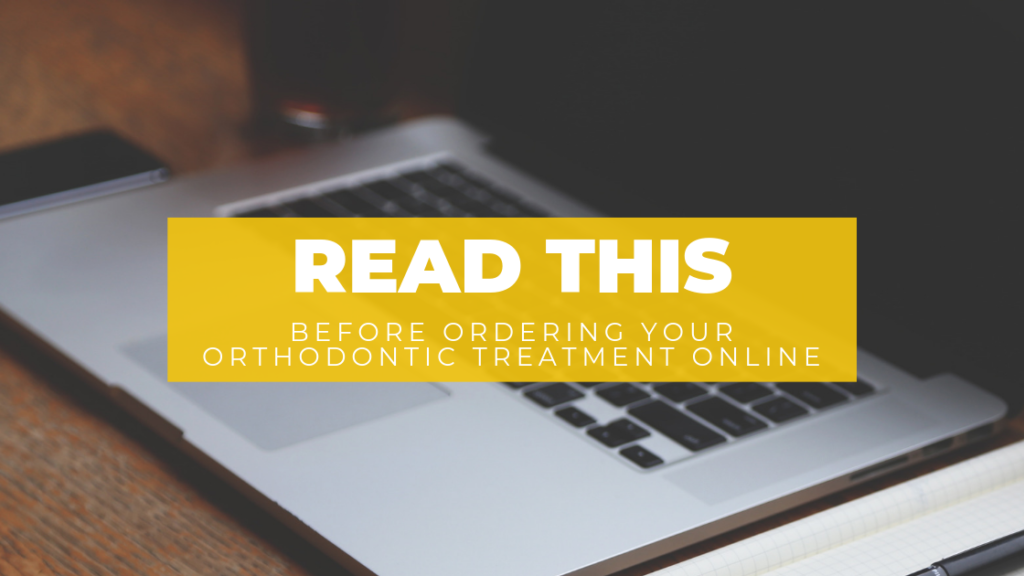 These days you can do almost anything with the click of a button. Order school supplies. Get a ride across town. Watch your favorite movie. Schedule a delivery. It seems like every day there's a newer and easier way to do almost everything. We've been programmed to accept that anything can be ordered online and delivered right to our front door. 
However, at Lupi Orthodontics, there is one thing that we believe doesn't have an easy online replacement: orthodontic treatment. There is no match for orthodontic treatment provided by a highly trained, experienced specialist. The American Association of Orthodontists (AAO) agrees. They recently issued a Consumer Alert listing key questions to ask about direct-to-consumer aligner companies. You can download a print-friendly version here.
The issue is that many direct-to-consumer aligner companies do not involve the in-person evaluation and/or in-person supervision of your treatment we provide at Lupi Orthodontics. This type of supervision is important because there is more to creating a healthy, beautiful smile than moving the visible portions of your teeth. If not done correctly any dental work can lead to potentially irreversible and expensive damage such as tooth and gum loss, unhealthy or uncomfortable bite modifications and even changes to your facial profile. As an orthodontist Dr. James Lupi has many tools in his arsenal to help create a beautiful smile - Invisalign, for example, is just one of them. It's important to have a fully trained and experienced orthodontist involved when making any changes to your teeth.
The Top Questions To Ask
The AAO advises that when researching orthodontic treatment (including treatment models from direct-to-consumer companies like SmileDirectClub), you should consider many key questions, some of which include:
As part of your treatment, are comprehensive diagnostic records like x-rays taken before your treatment?

As part of your treatment fee, do you receive any in-person visits to a dentist's or orthodontist's office during your treatment?

Is only one treatment type offered (such as invisible aligners or a certain appliance)?

What are the possible risks (financial, health, etc.) associated with your orthodontic treatment?

Who is responsible for detecting any issues that may occur during your orthodontic treatment? Is it you? If it is a doctor not associated with your treatment, who pays for those check-ups?

If an emergency arises, does the company have a dentist or orthodontist in your area that you can see in-person? If not, who would cover the costs associated with seeing a dentist or orthodontist in your area?

If you are injured or have another dispute involving your orthodontic treatment, how is it handled (litigation, arbitration, etc.) and what rights do you have? 

Does the treatment model comply with the dental laws in your state? To check your state's dental laws, click

https://www.aaoinfo.org/state-laws-and-regulations

. Information for your state dental board can be found at

https://www.aaoinfo.org/aao/state-dental-board-info

.
Where You Receive Your Health Care Is A Very Important Personal Decision

Remember that orthodontic treatment is not a product or device – it is a professional, medical service. Dr. Lupi has been operating his full-time orthodontic practice in Stafford since 1994. He began his undergraduate education at Virginia Tech, receiving a Bachelor's Degree in Biochemistry. He then attended dental school at the Medical College of Virginia/VCU where he graduated Magna Cum Laude with his Doctorate of Dental Surgery. After dental school, Dr. Lupi completed his Certificate in Orthodontics at the University of Illinois at Chicago.
Through many opportunities for continuing education, Dr. Lupi is able to apply the latest in orthodontic advancements and provide the highest level of care to his patients. He also maintains active memberships with several professional organizations including the American Dental Association, the American Association of Orthodontists, and the Northern Virginia Dental Society.

Before making any decision about orthodontic treatment, consider doing some research and having a complimentary in-person consultation at Lupi Orthodontics.
Please contact our office to schedule a complimentary consultation by calling 540-720-4178 or clicking the link below: