November 14th, 2018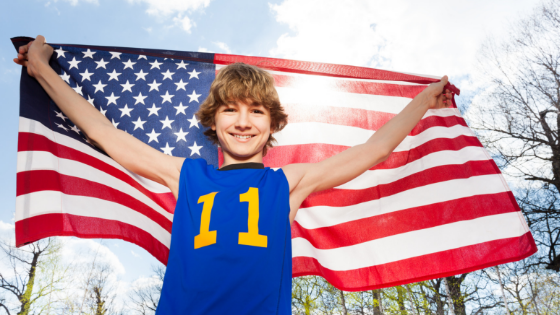 Invisalign and The Teen Athlete!
By James E. Lupi, DDS
Sports! Sports! Sports!
We are amazed at how many of our patients are talented athletes!  And of course, orthodontic treatment and sports combinations are a concern to both the patient and the parent.  Athletes need a safe and convenient way to pursue orthodontic treatment and enjoy the activities that they love.  Invisalign can make the decision to start orthodontic treatment an easy one!
An injury to your mouth can be a painful experience. For the athlete, mouth and tooth injuries pose a very real risk. Not only are you at risk for a cracked tooth or having a tooth knocked out, the soft tissues of the lips and cheeks and tongue can become injured or pierced. Mouth guards are an excellent tool for protecting your mouth from injury or harm.  These fears are alleviated while wearing Invisalign clear aligner trays vs. having metal brackets and wires in place.
While some sporting activities do not require the use of  a sports mouth guard, some of the rougher sports such as football, hockey, wrestling, and karate, to name a few, do require extra precautions to prevent oral injuries.   These mouth guards can easily be formed over the aligners either by the patient or by Dr. Lupi. This allows the patient to get the full 22 hour per day wear needed with your Invisalign treatment while enjoying sporting activities!   There are a number of different options for sports guards from over the counter store bought guards to custom made guards created by a dental professional. It is important that the guard fit properly. Our team can help you determine which one would be best for you!
Together with our patients and parents, we make a great TEAM!  We enjoy the confidence that Invisalign provides and look forward to seeing our patients go out there and enjoy teen life and activities!
Please contact our office to schedule a complimentary consultation by calling 540-720-4178 or clicking the link below: